Explore Premium Car Sunshades
$89.99
Free Shipping
14 Days Return
Embrace the QuikSnap Difference
At QuikSnap, we're all about enhancing your journey. Our sunshades bring comfort, convenience, and style to every drive. With a custom fit that seamlessly blends with your vehicle, you'll enjoy privacy, UV protection, and the freedom to bask in fresh air while on the go. Plus, our quick and easy installation ensures that you're ready to hit the road in no time. Say goodbye to sun glare and overheated interiors – embrace the QuikSnap difference and transform your driving experience today.
Buy Now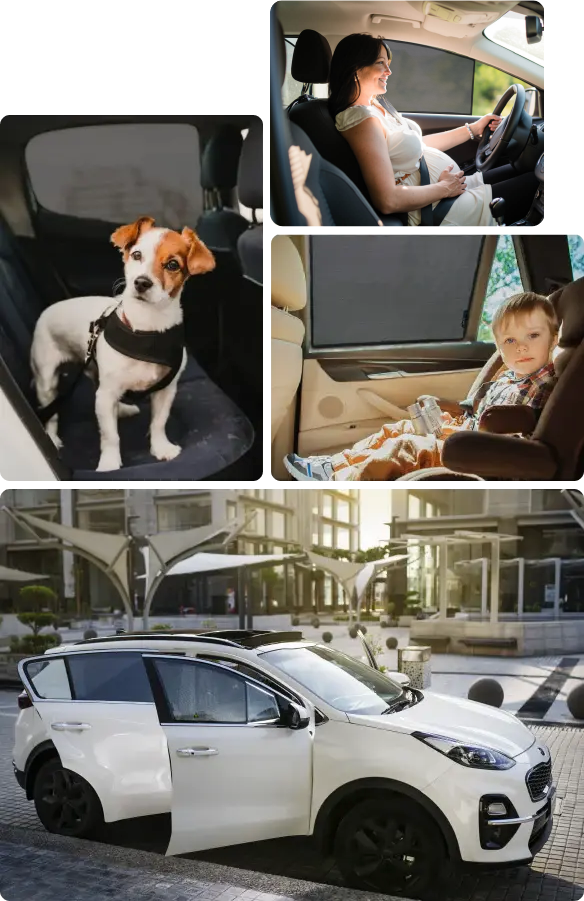 Drive in Style
Enhance style and comfort with QuikSnap Sunshades for a sophisticated driving experience that keeps you cool. Elevate your journey, embracing elegance and function.
Supporting Mothers
Empowering moms with privacy and support—shielding little ones, offering tranquility. A haven of comfort, nurturing needs in every moment.
Children Protection
QuikSnap Sunshade safeguards kids with an innovative, cool, and secure shield, ensuring comfort and safety on every ride. Journey confidently, knowing your children are stylishly shielded.
Pet Protection
QuikSnap Sunshade's smart design safeguards pets, creating a shaded oasis for safe, comfortable rides. Easy snap installation ensures hassle-free protection, letting you and your pets enjoy the journey.
Buy Now